1.Downhole Motor 8 " Model:7LZ203-5 Stage:5 Lobe:7:8
2.Downhole Motor 9 1/2" Model:7LZ244-5 Stage:5 Lobe:7:8
Downhole Motors are ready, thank you very much for client from Germany support.
We are a manufacturer of Downhole Motor from China. Our products are complete in model, high in quality, low in price, short in production cycle and fast in delivery(Much more repeat orders from the client China Top Rank supplier). We export Downhole Motors to Russia, Ukraine, Uzbekistan, Dubai, Turkey and India etc and have strong export experience & high quality product are welcome by our clients.
We have Downhole Motor 8 "and Downhole Motor 9 1/2″ in stock.
Welcome your inquiry.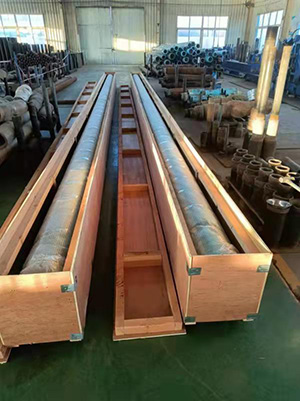 ---
Post time: Dec-14-2021