Radial bearing is the important part of downhole mud motor.
 The rotate non-sealed open bearing assembly is a robust and field proven design. We uses a special Tungsten Carbide tile matrix for the radial bearings for maximum protection against radial wear. Axial thrust is managed by a series of full contact mud lubricated tool steel thrust bearings.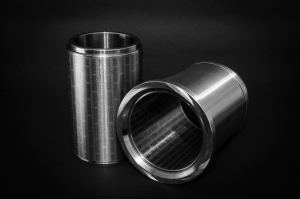 Non-sealed bearings offer the advantage of providing higher differential pressures across the drill bit without the concern of losing seal integrity that is possible with sealed bearing units.
 The rotate bearing assembly has a proven history of excellence in both performance and reliability.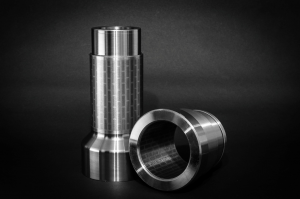 Radial support bearings support the radial loads on the drive shaft and regulate the flow of drilling fluid through the bearing assembly.Diverted fluid cools and lubricates the radial and thrust bearings.
Rotate uses radial bearings with tungsten carbide tiles imbedded in a tungsten carbide chip matrix for maximum performance and superior resistance to radial wear.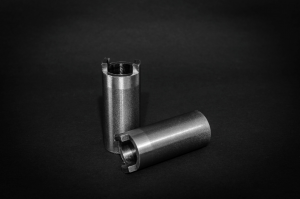 The hard alloy covering rate reach to more than 55%. There are several advantages as below:
1) Highly resistant to abrasion, version, corrosion, and mechanical failure.
2) Extremely resistant to chipping, cracking, and flacking which are inherent problems in cladding or welded overlay processes.
3) High heat conductivity eliminates thermal cracking.
4) Proprietary design eliminates catastrophic downhole radial bearing failure.
5) Carbide tile and matrix design ensures extended life compared to cladding of welded overlay designs.
6) Inner and outer components can be reconditioned.
The hardness of body surface can reach 30-37 HRC.
Products size The normal sizes are as below:
43mm(1 11/16″), 54mm(2 1/8″)
60mm( 2 3/8″), 73mm(2 7/8″)
89mm(3 1/2″), 95mm(3 3/4″)
120mm(4 3/4″), 165mm(6 1/2″)
172mm( 6 3/4″), 178mm(7″)
185mm(7 1/8″), 197mm(7 3/4″)
203mm(8″), 244mm(9 5/8″)
286mm(11 1/4″)
---
Post time: Sep-03-2021